Getting to know each other
We know meeting someone for the first time can be intimidating, and going to a new church for the first time can be nerve-racking. We want to help make your first experience at Bethel Church a great one!
SERVICE TIMES
Bethel Church meets every Sunday.
Sundays at 9:30am worship service, 11:00am Sunday School/Fellowship time
LOCATION & DIRECTIONS
Bethel Church is located at 3185 Wayland Road, Wayland IA. We are three miles north of Wayland and seven miles south from Washington. Find our location address by clicking here.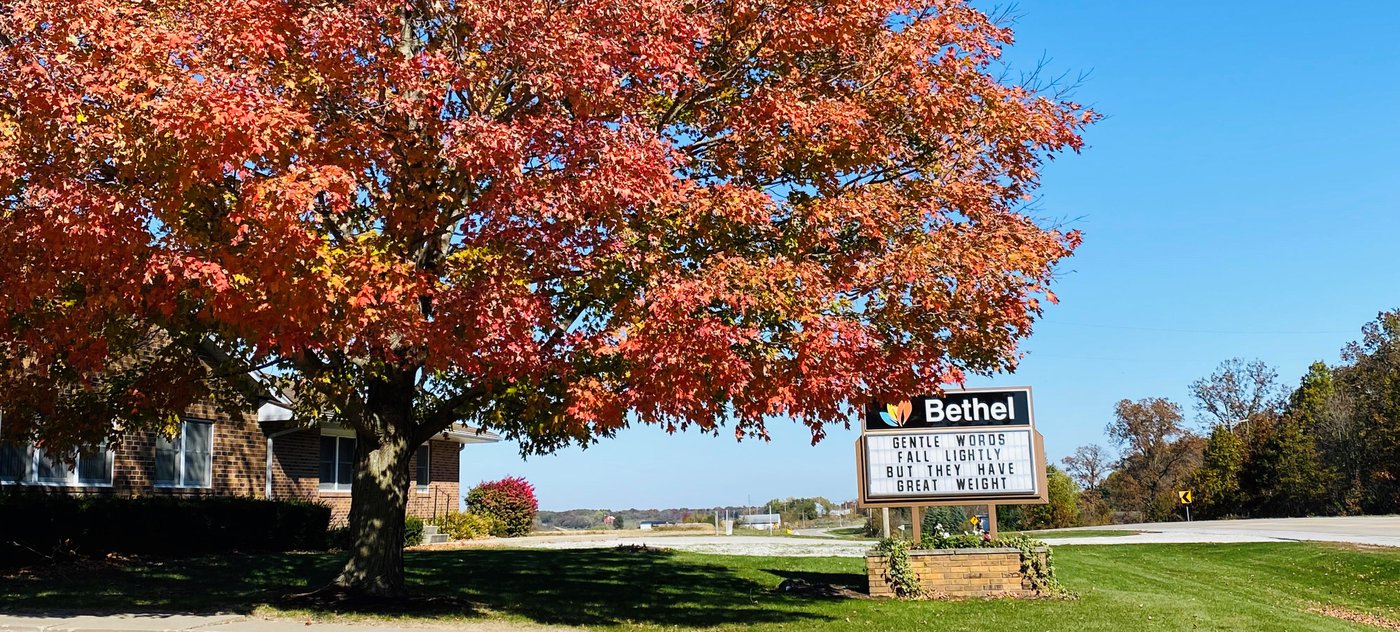 What can I expect?
How long is a Bethel CHURCH service?
In total, a Bethel Church service is about 75 minutes in length. Services begin with worship singing - song lyrics are projected onto a screen so you can sing along and/or engage with worship however you feel most comfortable. After the opening song, one of our elders will welcome everyone and go into a time of sharing. After sharing we typically continue worship singing; then our pastor will share an encouraging and hope-filled message about Jesus.
Of course, we always want to allow Holy Spirit to move in our midst so we allow our services to follow his leading.
What's the culture like at bethel Church?
Sunday's at Bethel are casual, and relaxed. Come as you are and expect to feel welcomed as our guest.
What about my kids?
We believe that kids should have a blast at church every single week - and at Children's Church, we make this a priority. The other thing we make a priority is your children's safety. Because of that, all of our volunteers are required to take a Child Safety training course before they can serve and it's renewed in accordance to our insurance guidelines.
Mothers Room - we have a mothers room available by the sanctuary for our moms and their little ones age 1 and under
Nursery - 1 to 3 year olds
Preschool/Kindergarten class - Age 4 - Kindergarten
Children's Church - 1st - 6th graders
7th and 8th graders meet for Sunday School after the worship service
9th - 12th graders meet for Teen Church after the worship service

Let us know you're coming
Ready to check out Bethel Church in person? We can't wait to meet you in person. Simply fill out the form below and we'll be sure and greet you at the door!